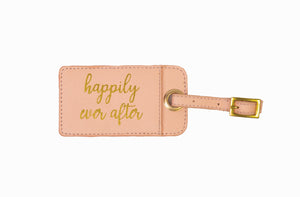 Size: 4.5" W x 2.5" H

Handle: 4" Adjustable Strap

Material: Vegan Leather
Short Description: Breeze through the baggage claim and be on your way to new adventures with these seriously fun travel accessories. Includes an address card to fill in your information, and simply buckles on to brighten up your luggage.
This product does not meet California Prop 65 Guidelines.