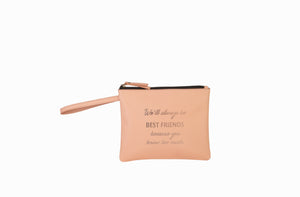 Size: 8.75" W x 7" H

Handle: 6" Wrist Strap

Material: Vegan Leather
Short Description: With easy-to-clean lining made from recycled plastic and a zip closure, this wristlet is perfect for your phone, cards, money and more. Complete with a wrist strap and zipper closure to keep your belongings safe on your next adventure.

This product does not meet California Prop 65 Guidelines.