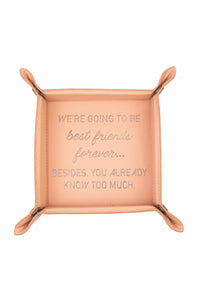 Size: 6" W x 6" H x 1.5" D

Material: Vegan Leather
Short Description: Need a place to set your keys when you come in. Or, a place to put your thing when you're getting ready for bed. This perfect catch tray is made from durable, eco-friendly materials is great for storing jewelry, glasses, keys, other delicate items.
This product does not meet California Prop 65 Guidelines.