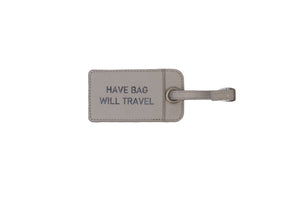 Size: 4.5" W x 2.5" H

Handle: 4" Adjustable Strap

Material: Vegan Leather
Short Description: Take a trip with this travel-ready luggage tag. Made from durable up-cycled truck tarps & military tents, the tag has a clear window and card to fill in your information, and simply buckles on to brighten up your luggage.
This product does not meet California Prop 65 Guidelines.